Our Professionalism in Marketing...
is Your Gateway to More Customers!
Ag Mail USA is setting the pace with direct, targeted marketing campaigns
to enable the most from your advertising budgets.

- 237,000 Email Addresses included in our exclusive agricultural AgBase
library permits the most creative, interactive and professional marketing
program ever developed…the Email Broadcasts! It's fast, cost effective and
the efficient avenue of future marketing trends fueled by unprecedented
Internet growth. Content can be enhanced by color pictures, request
submission forms, links to websites and even online catalogs.

- 1,262,000 AgBase Postal Addresses insures that our Direct Mail List
service can effectively reach most every targeted customer.
Send brochures, postcards or catalogs and know that you have
reached nearly every potential consumer in a specified area.

Our extensive Ag Mail USA marketing services can reach virtually everyone
within most phases of agriculture…anywhere in the United States!
---
This company is a member of the Better Business Bureau,
and meets all BBB membership standards. It also
complies with BBBonLine standards including the Code of OnlineBusiness Practices.
---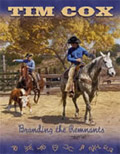 Suzie Cox, Tim Cox Fine Art - Eagle Creek Enterprises
"We have been advertising Tim Cox art and Eagle Creek Enterprises with the major magazines for the last 20 years or so and we have never had the kind of response that we did with Cattle Mail & Horse Mail USA. For about the same amount of money that a 1/2 page color advertisement in Western Horseman would cost, we were able to reach over 80,000 potential customers and we received 500 information requests or orders. Nothing else comes close!"
Lee Leachman, Manager – Leachman Cattle of Colorado

"Over 65% of our catalog inquiries this year came from email broadcasts through Cattle Mail USA. No other email list or print media can compare with the response rates that we get from Cattle Mail. I am convinced that the use of the Internet has turned the corner from being a novelty approach to being a mainstream communication tool for marketing cattle. The use of email broadcasts, online catalogs, and web sites is revolutionizing how we market cattle. We see Internet marketing as THE most important and effective promotional tool we have."



Bill Lefty, Bill Lefty Auctioneer/Sales Manager, LLC.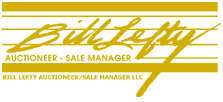 "FIRST…You and your staff" delivered more than you promised". By y'all "burning the midnight oil", we were able to digitally send you…via Cyberspace… our Fifty-Two (52) page Catalog with One Hundred Forty-Eight (148) photos and Full Color Covers at approximately 8:00 pm Pacific Time, and at 4:45 AM the following morning I was able to easily access our Sale Catalog on your Web Site. How did You…Do That?
THE QUALITY of our Catalog on your Web Site was a mirror of the of very Expensive…Printed Version. The Full Color pages actually appeared to be enhanced when displayed on screen. THE EASE of downloading the pages was a real contrast to the difficulties we experienced with our previous online catalogs. You have greatly improved the technology.
TIMES HAVE CHANGED and you have helped us take advantage of the efficiencies available. I am impressed with the response to our E-mail Broadcast…but the ECONOMICS…of those inquiries being able to instantly…view the Entire…Sale Offering…in an illustrated Catalog…beats the hell out of me having to mail them a Sale Book that cost Three Dollars Fifty Cents ($3.50)…PLUS…POSTAGE…AND THEN…holding my breath…hoping they get it in time. You have also helped us to drastically reduce our FedEx Charges.
SELLERS NOW HAVE AN ADDITIONAL TOOL…to use in concert with Traditional Adverting…to market their Livestock. IN THE FORTY YEARS…I have had the privilege to work for Producers in marketing their Cattle and Horses…I have always embraced new methods as well as the proven basics. You are providing a Viable, Economically Sound, Effective option to be considered when Result$ Count.